Compliance
Compliance is becoming more of an issue for every employer, ABG is structured to help guide employers through this process.
Many employers think "it's not going to happen to me", however it happens all the time. Here a brief list of potential fines:
Excise tax penalty
$1,100 per day for not filing the correct forms with the federal government
$1,000 per day per effective individual for not distributing the proper forms
$100 per day under ERISA (Example: If you plan doesn't meet age requirements)
$100 per day fine for not meeting discrimination rules
Here is how ABG can help to avoid these scenarios:
Compliance Check List
On-Retainer ERISA Benefits Attorney
Health Care Reform Guidelines
HR Portal – Example Notices and Example Policies
ABG can make compliance issues easily understood.
Contact Us Today
---
ABG Quarterly Compliance Webinars

ACA Penalties: IRS Assessment Notices & How to Respond
ACA Penalties: IRS assessment notices and how to respond, tax reform, electronic filing, update on pay or play, and an update on affordability.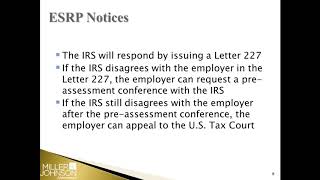 The Future of Health Care Reform
Hear from Mary Bauman with an update on 1094-C and 1095-C filing along with possible legislative proposals.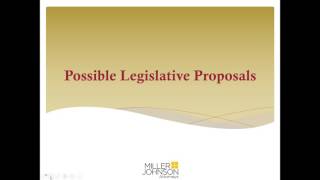 ACA Update: New Transgender Benefit Requirements & More
Mary discusses the below topics;
- Require coverage of transgender related services in your health plan.
- Final EEOC regulations for your wellness plan.
- How to appeal ACA penalties for inquiries from the IRS on people who received subsidies.
- Update on 1094-C & 1095-C Filing and Affordability
Stepping Up Your Workplace Wellness Program
Hear from Fitbit Group Health about what motivates employees to increase engagement, company culture, executive buy-in, program examples and much more!
Are You Ready for the New ACA Employer Reporting Requirements?
If not, hear ABG's 6055 & 6056 Reporting Webinar featuring Mary Bauman.
Avoiding ACA Penalties and FMLA Mistakes
Prevent the assessment of IRS penalties under the pay or play. The 4 hottest FMLA issues right now.
Full Time to Part Time or Part Time to Full Time: How do we manage offering a health plan under the ACA?
When can we terminate the health plan? What are the options for measuring hours worked?
---
Form 5500 & Wrap Documents
Each year, benefit plans with more than 100 participants generally are required to file an annual return/report regarding their financial condition, investments, and operations. The annual reporting requirement is generally satisfied by filing the Form 5500 Annual Return/Report of Employee Benefit Plan and any required attachments. For many years, a common technique for reducing the number of Form 5500 returns an employer needed to file was for the employer to wrap its benefit plans into a single plan. The principal benefit of the wrap document is the reduction of the number of Form 5500 returns an employer will need to file. However, the use of the wrap document may work against the employer by transforming several small welfare plans exempt from filing a Form 5500 into a single large welfare plan that must file a Form 5500. With Form 5500 and wrap documents frustrating almost all benefits managers, Advantage Benefits Group is here to assist your organization with all facets of Form 5500 filing and wrap documents.
A wrap document provides an organization with an ERISA compliant plan document by wrapping itself around, and incorporating by reference, the insurance certificates, policies, contracts, booklets and other benefit descriptions provided by insurance carriers to comply with the required content under ERISA. The result is a reduction of Form 5500 filings. Advantage Benefits Group can help direct your organization in wrap documents to meet the requirements of ERISA.
---
Helpful Links